Ok ladies, I am gonna give this a shot. Let me know ho
w everything looks, and if I need to change anything.
Welcome to Design Studio!! The most basic feature and one of the main reasons I love my DS is for the simple fact that I can weld any 2 or more objects together. Here is a very quick lesson on two ways to weld. I am working with the George Cartridge using shapes, but this tutorial can be applied to any cartridges that you own.
The first way to weld is to have your object in the same text box. In this case I chose two circles.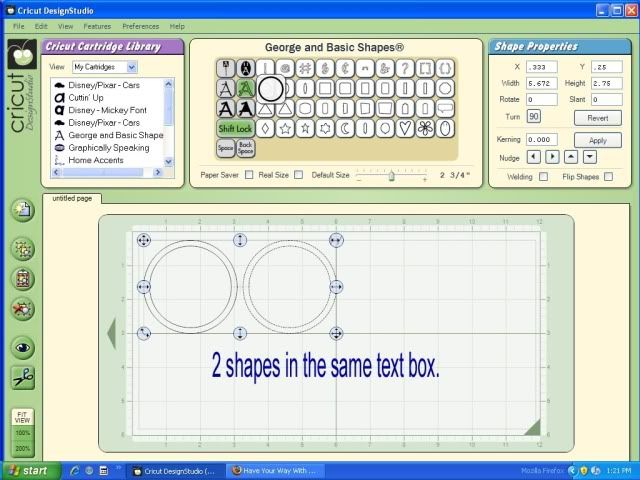 Then go over to the kerning box and enter a negative number. Try -.01 or -.02 to get started. The smaller the number, the closer the objects will be together. If you just have 2 objects, you can also use the nudge arrows, but we will get to those in another lesson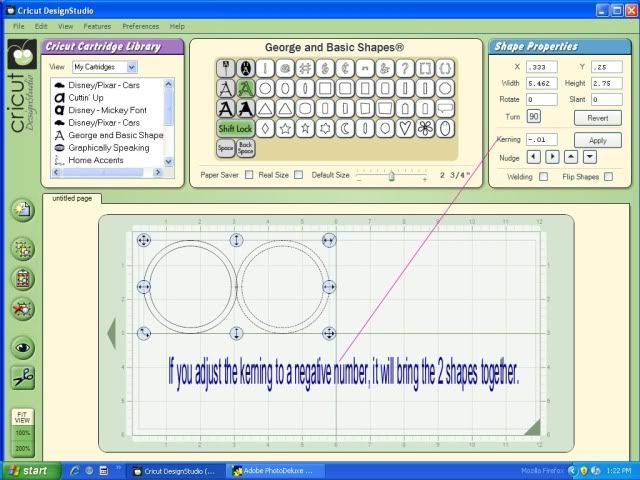 Preview, Preview, Preview. I can't say this enough. To preview your work and to see exactly how it will cut, open a second page, and click on the eyeball.
I noticed that the weld box was not checked while I was in my preview. When working with shapes all in the same text box, clicking the weld box will make everything in that text box welded.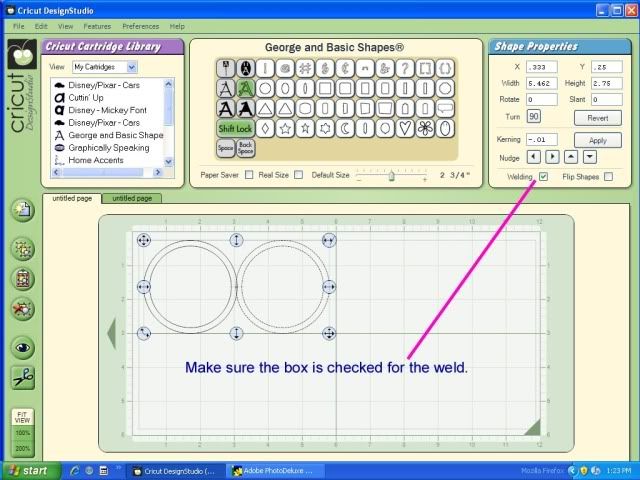 Previewing your page again, you will see that the weld has been made and see exactly how your cut will look.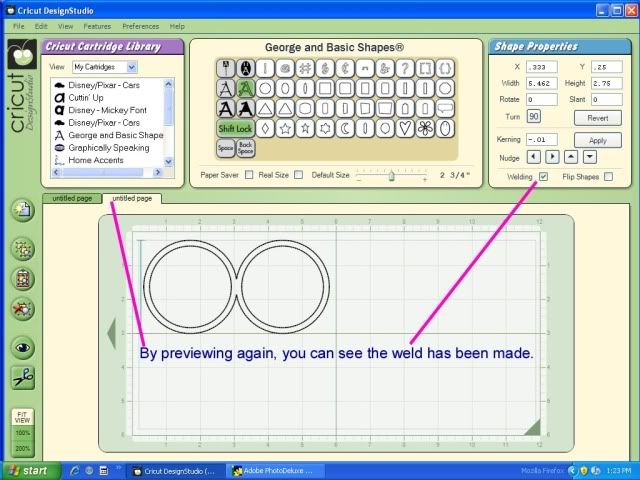 The second way to weld is using objects in separate text boxes. Here I chose a circle and a triangle.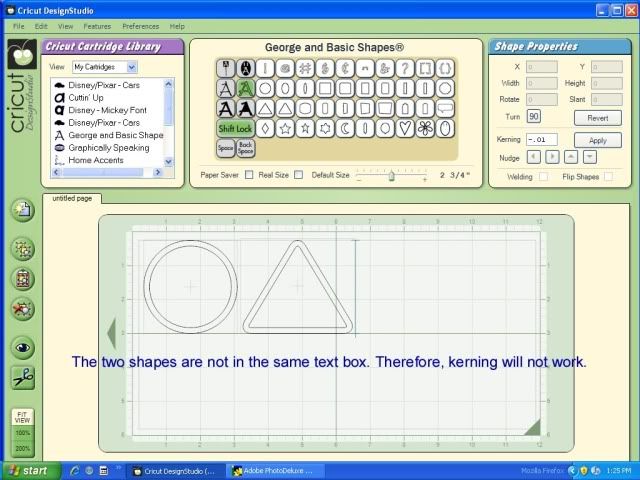 For this type of welding the kerning will not work. You will have to 'grab' the objects with the handles to move them or use the directional keypad.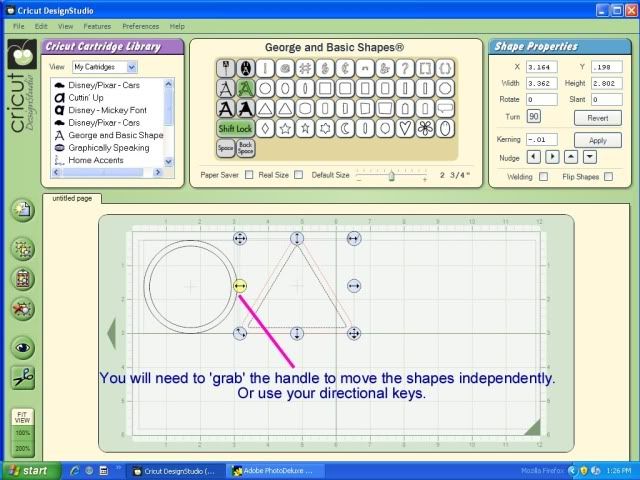 Since the images are independent of each other, you will need to click the weld box for each image that is to be welded together.
By previewing yet again, you will see that one of the shapes did not have the weld box checked.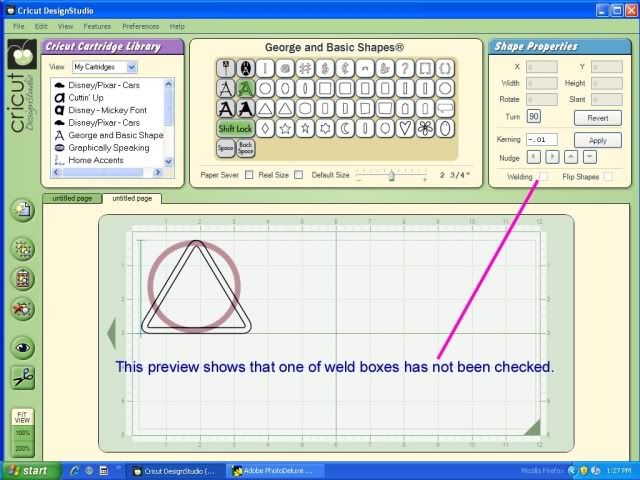 After going back and checking the weld box and previewing again, we see the weld has been made and you are ready to cut.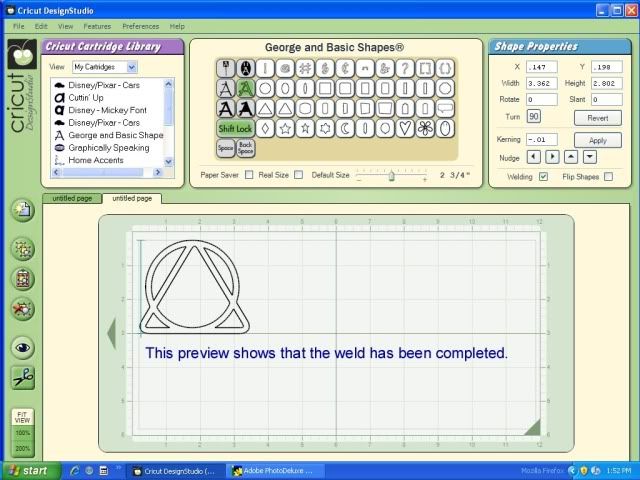 I hope this tutorial helped those that needed it. Please let me know what else you want to learn. Now let's break out those Cricuts and Computers and get to welding. I would love to see a welded title on a layout!!
**************************************